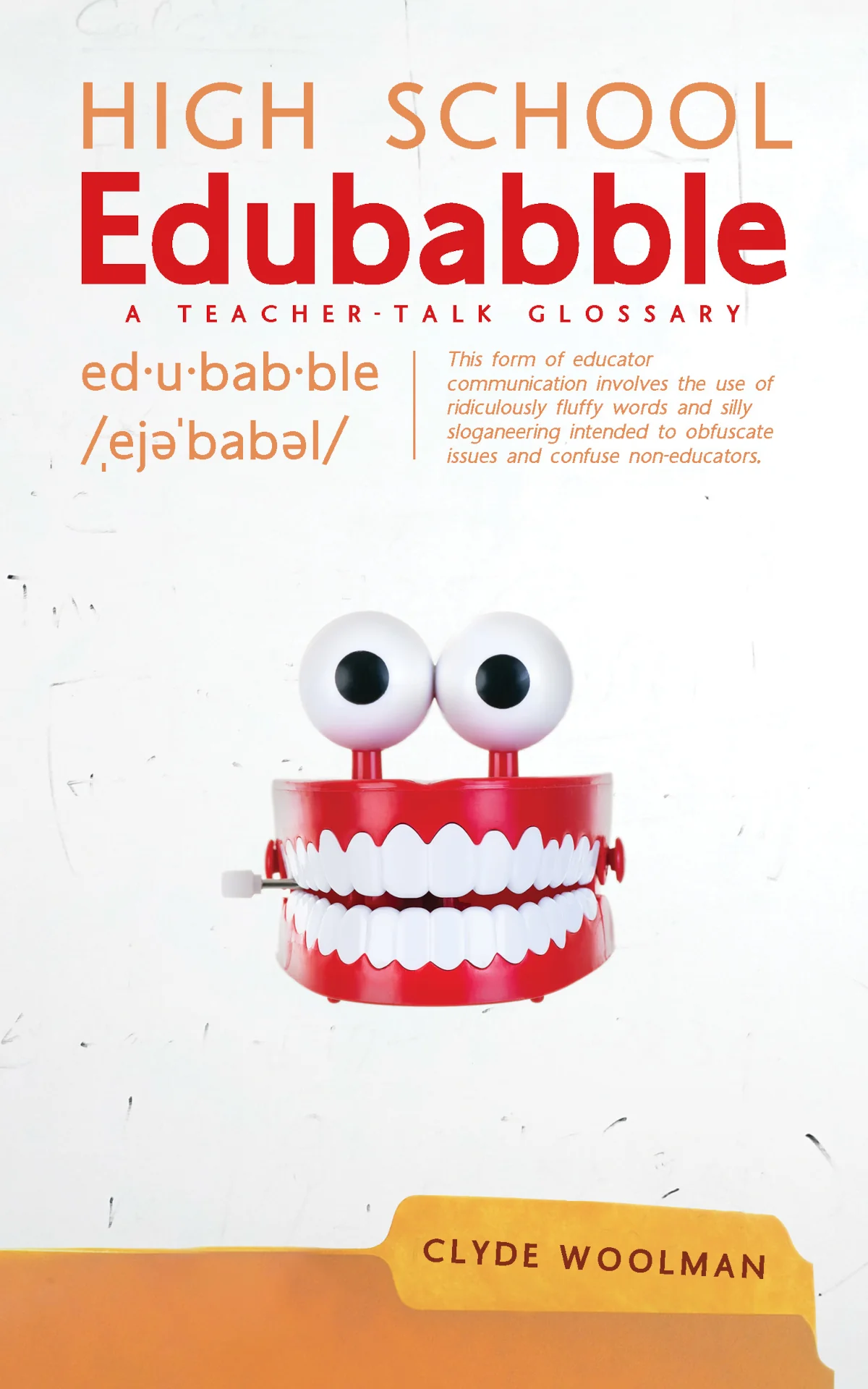 High School Edubabble
No one said teaching teenagers would be easy!
It's All About…
The unending tsunami of fluffy education sloganeering prompts this follow-up glossary with over 350 quick-read entries. It is specifically geared to high school, a workplace like no other, filled with the angst, passion, and zany antics of adolescents. The quirks and foibles of students, teachers, principals, and parents paint a colourful panorama that fills the high school canvas.
A humour-filled satirical work such as this must include the impact of technology on teachers and students. Unlike previous generations, today's teachers face tech-addled youths who are drowning in a churning sea of information, much of it of dubious quality. And it is difficult for teachers to maintain standards of truth-telling, respectful discourse, and the use of facts over bluster with their students when such behaviour appears to be absent from many societal leaders. This disconnect between behaviour expected from teens and that demonstrated by adults provides ample opportunities for satirical comment.
A Great Gift:
Any educator, current or retired, needs a chuckle, a smile, perhaps even a guffaw or two. A teaching career is a wonderful yet challenging expedition that is full of adventure. Hopefully a little High School Edubabble humour can help navigate the difficult terrain and make the journey that is teaching in high schools all the more enjoyable.
To Purchase This Book Visit:
Every page will elicit a chuckle or two, if not outright laughter. Woolman gives us a touch of education reality through the vehicle of humour.
– Roy Londry – High School Teacher
A charming and funny introduction to the world inhabited by students, teachers, and administrators. I thoroughly enjoyed it.
– Nancy Cox – High School Teacher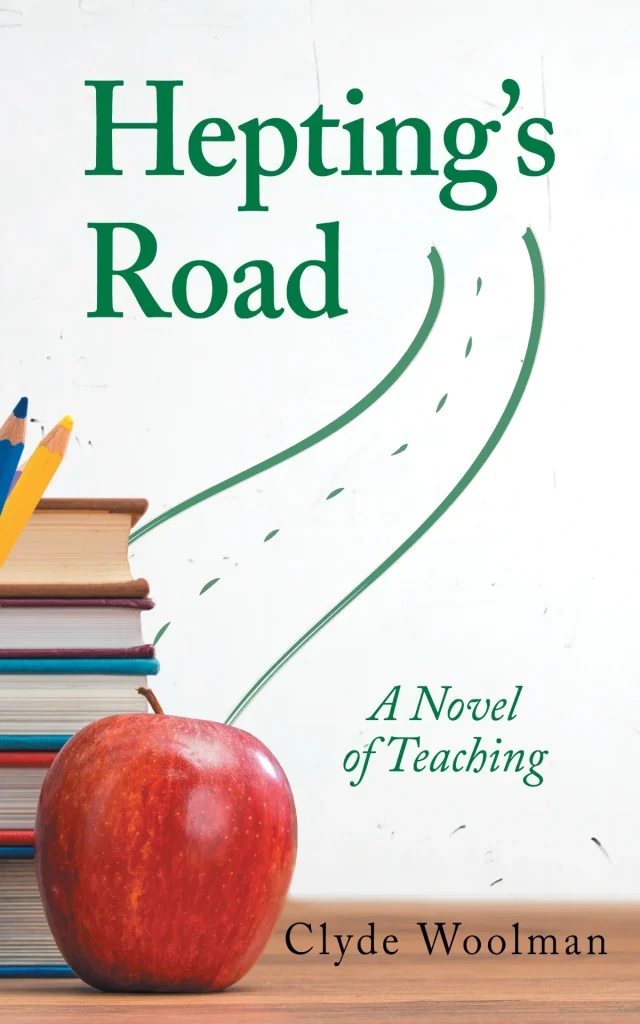 Hepting's Road
Steve Hepting is a man to be admired. From an impoverished background he achieves financial success as a turn-of-the-millennium stock broker, only to implode financially and romantically in the tech-stock bust of 2001-02.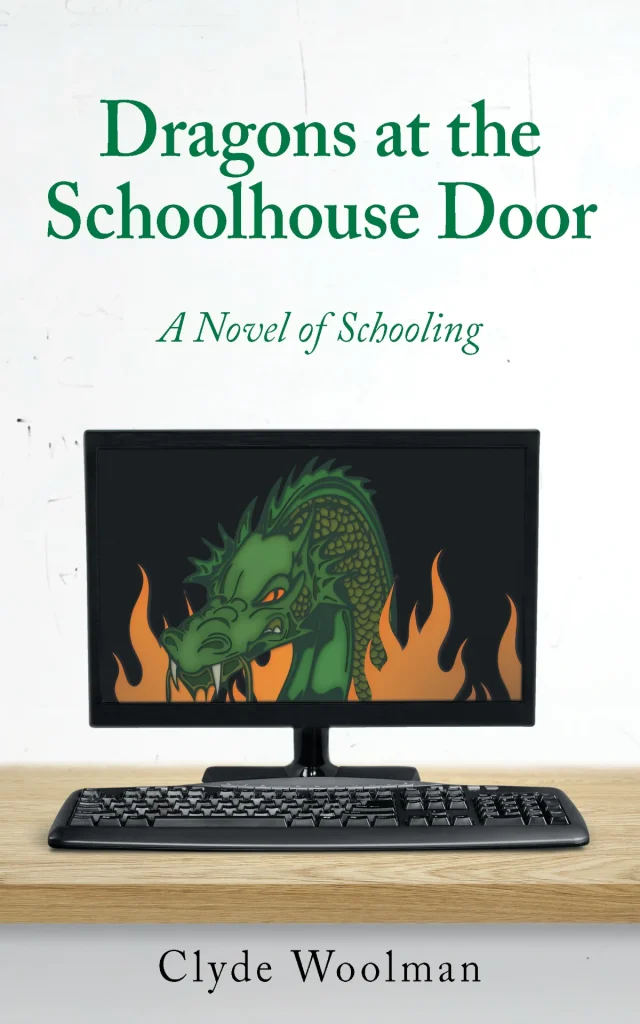 Dragons at the Schoolhouse Door
Steve Hepting often wonders why he left the classroom for the principal's office. At least his nemesis, Superintendent Jennifer Capelli, is more interested in a secret scheme to transform what she believes to be a moribund education system.
Edubabble
Education is so littered with lingo and jargon and so filled with non-sensical acronyms, it is a wonder anyone can cut through the obfuscation. The relentless drive for higher piles of edubabble is such a fascinating trend that it made for an appropriate title for this glossary containing 400 quick-read entries.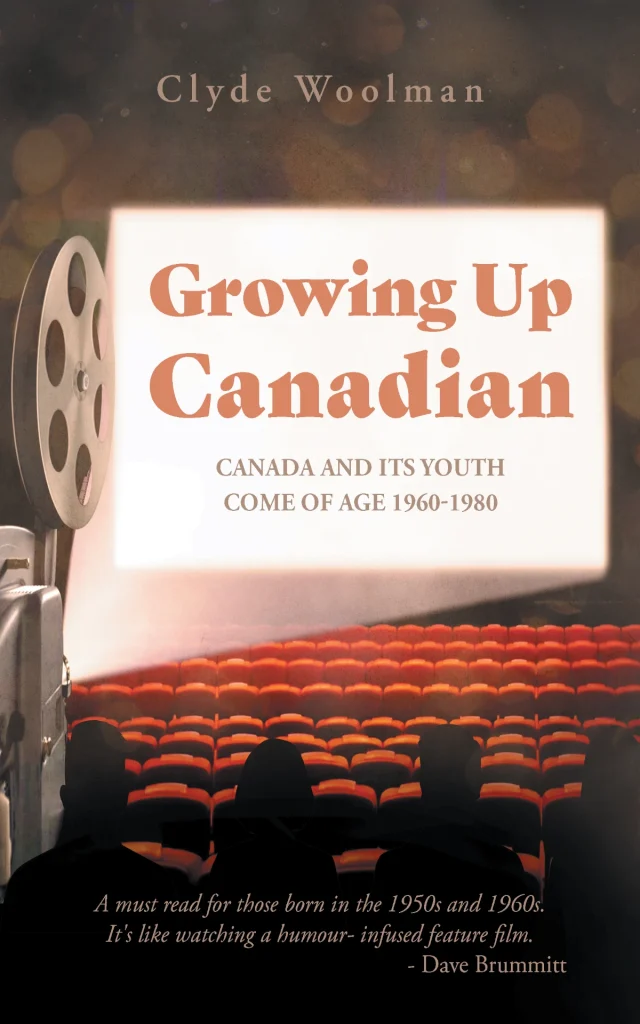 Growing Up Canadian
Born in the 1950s and 1960s? As the generation came of age from 1960 to 1980, so too did Canada. From TV to sports, music to business, stage to screen, and much more; the events and personalities that made the country what it is today are told in quick-read entries of wry wit and dry humour.