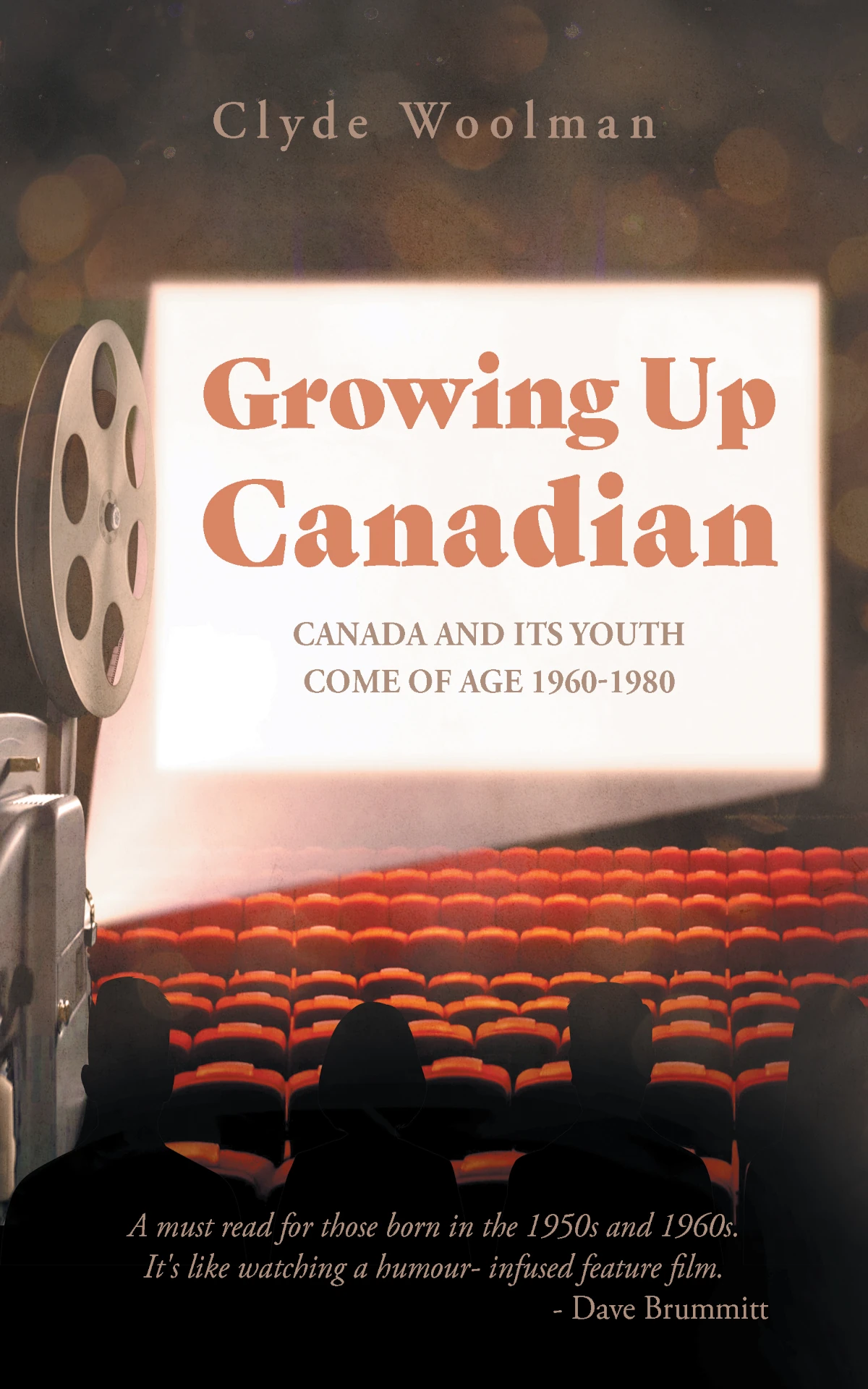 New Release!
Growing Up Canadian
Canada and its youth come of age 1960-1980
Born in the 1950s and 1960s? As the generation came of age from 1960 to 1980, so too did Canada. From TV to sports, music to business, stage to screen, and much more; the events and personalities that made the country what it is today are told in quick-read entries of wry wit and dry humour. Whether you choose this book for entertainment, nostalgia, easy-to-read history, or quirky information, you will be reminded of how much change has occurred in Canada over a lifetime.
An Introduction
Clyde Woolman
Clyde's wide-ranging interests include history to education; sports to theatre and music to business. After publishing two sold-out young adventure tales, he turned to satirizing the education system through two novels and a pair of education glossaries. For all its quirks and foibles, public education continues to be a cornerstone of Canadian society and one that Clyde passionately supports.
History was Clyde's first academic interest and he returns to it in the Growing Up Canadian series. The anticipated trio of books would provide a wry, humorous look at the "good old days" of the 1960s to 1980s when now older Canadians were coming of age. As the years roll on it seems that older citizens view the current levels of societal division, peculiar fads, bewildering technology, and whirlwind change as more pronounced than ever. A longing for a simpler, less conflicted past and a fondness for nostalgia can take hold. But were the "good old days" relatively devoid of division and are nostalgia-based memories of fads, fashion, and entertainment accurate?
These would not be the standard "boomer books" with their sole focus on American issues. They would be broader in scope and narrower in geography—Canada would be the focus; "mature" Canadians (at least in chronology) the audience. For these Canadians, the wit and humour would provide a pleasant jaunt down memory lane, while hopefully providing a different perspective about what happened in the recent past and what is occurring today. A bona-fide older Canadian, Clyde came away with a new, and more positive, perspective on today's events. Perhaps you will too!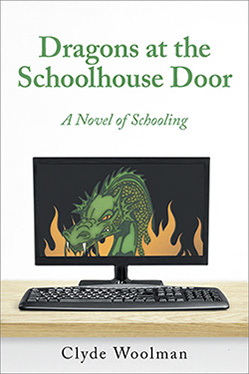 Dragons at the Schoolhouse Door
Steve Hepting often wonders why he left the classroom for the principal's office. At least his nemesis, Superintendent Jennifer Capelli, is more interested in a secret scheme to transform what she believes to be a moribund education system.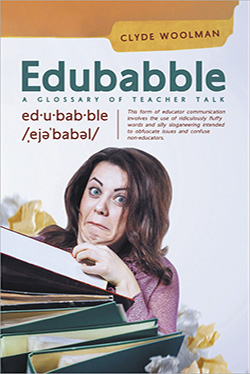 Edubabble
Education is so littered with lingo and jargon and so filled with non-sensical acronyms, it is a wonder anyone can cut through the obfuscation. The relentless drive for higher piles of edubabble is such a fascinating trend that it made for an appropriate title for this glossary containing 400 quick-read entries.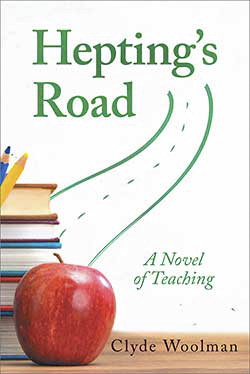 Hepting's Road
Steve Hepting is a man to be admired. From an impoverished background he achieves financial success as a turn-of-the-millennium stock broker, only to implode financially and romantically in the tech-stock bust of 2001-02. He turns to teaching, initially seeing the job as "too much work for too little pay."
High School Edubabble
A humour-filled satirical work such as this must include the impact of technology on teachers and students. Unlike previous generations, today's teachers face tech-addled youths who are drowning in a churning sea of information, much of it of dubious quality.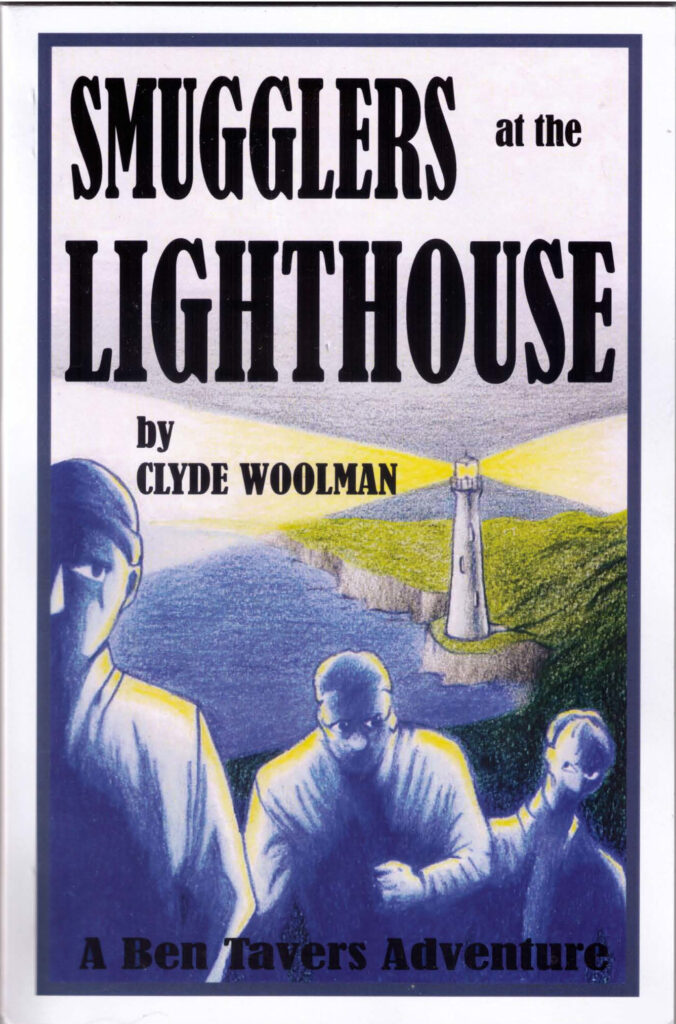 Smugglers at the Lighthouse
Accepting an offer to stay with his cousins in a small community on the rugged west coast of Vancouver Island, Ben joins them for a hike along a winding trail that crosses untamed beaches, traverses rocky headlands, and snakes through the moss-strewn rainforest.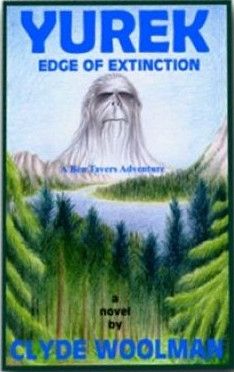 Yurek: Edge of Extinction
Teen sasquatch Yurek is suffering from a serious affliction killing many of his peers and he boldly leaves his high-mountain home, seeking human help to find a cure.